Optomed Aurora IQ -silmänpohjakameran hyödyt neurologiassa
Kannettava ja non-mydriaattinen silmänpohjakamera Aurora IQ mahdollistaa luotettavan ja yksityiskohtaisen silmänpohjan tutkimuksen eri käyttötapauksissa.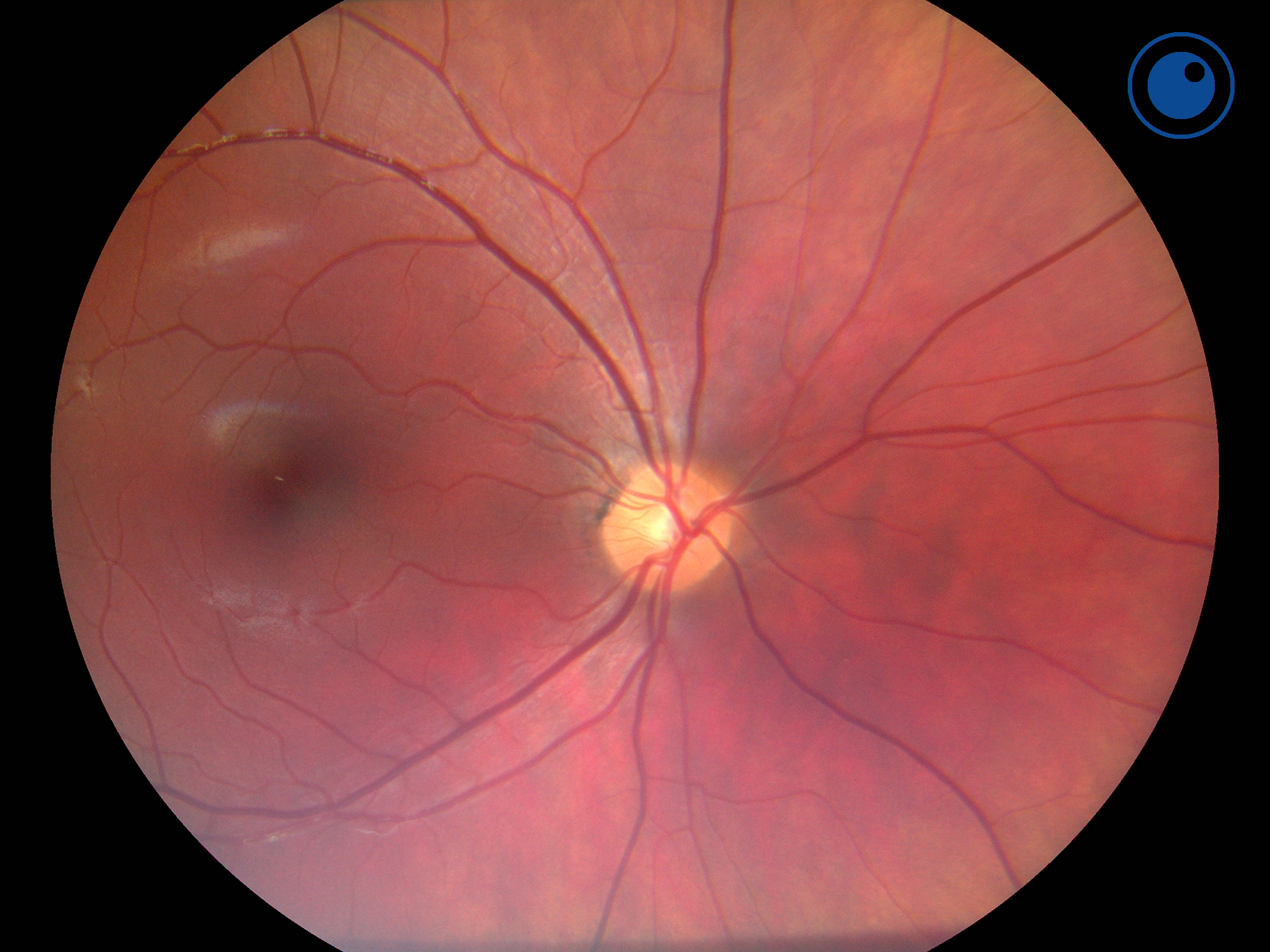 Onnistu tutkimuksessa paremmin
Pupillia ei tarvitse laajentaa – säästää aikaa ja mahdollistaa pupillivasteen seurannan
Silmänpohjakuvauksen voivat tehdä lääkärin ohella myös muut terveysalan ammattilaiset1
Kannettavalla kameralla silmänpohjan kuvaus onnistui 93 % neurologisista päivystyspotilaista, kun suoralla oftalmoskoopilla onnistumisprosentti oli 58 %2
Silmänpohjan tutkimuksessa onnistuminen mahdollistaa paremmat kliiniset päätökset ja potilaan hoitopolun3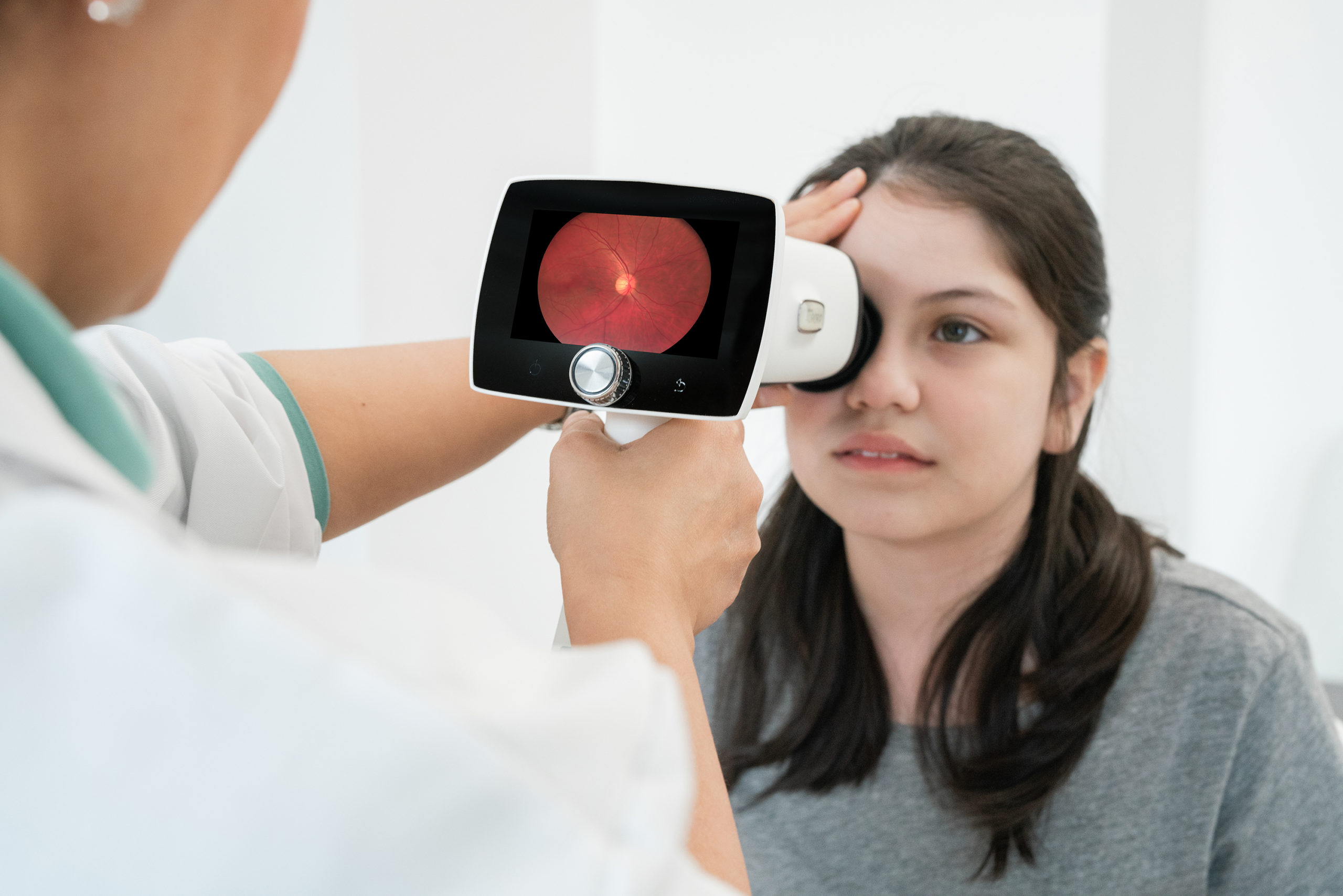 Potilasystävällinen
Mahdollistaa myös vuodepotilaan silmänpohjan kuvaamisen
Ei vaadi epämiellyttävää ja aikaa vievää mustuaisen laajentamista
Ei jatkuvaa kirkasta valoa silmään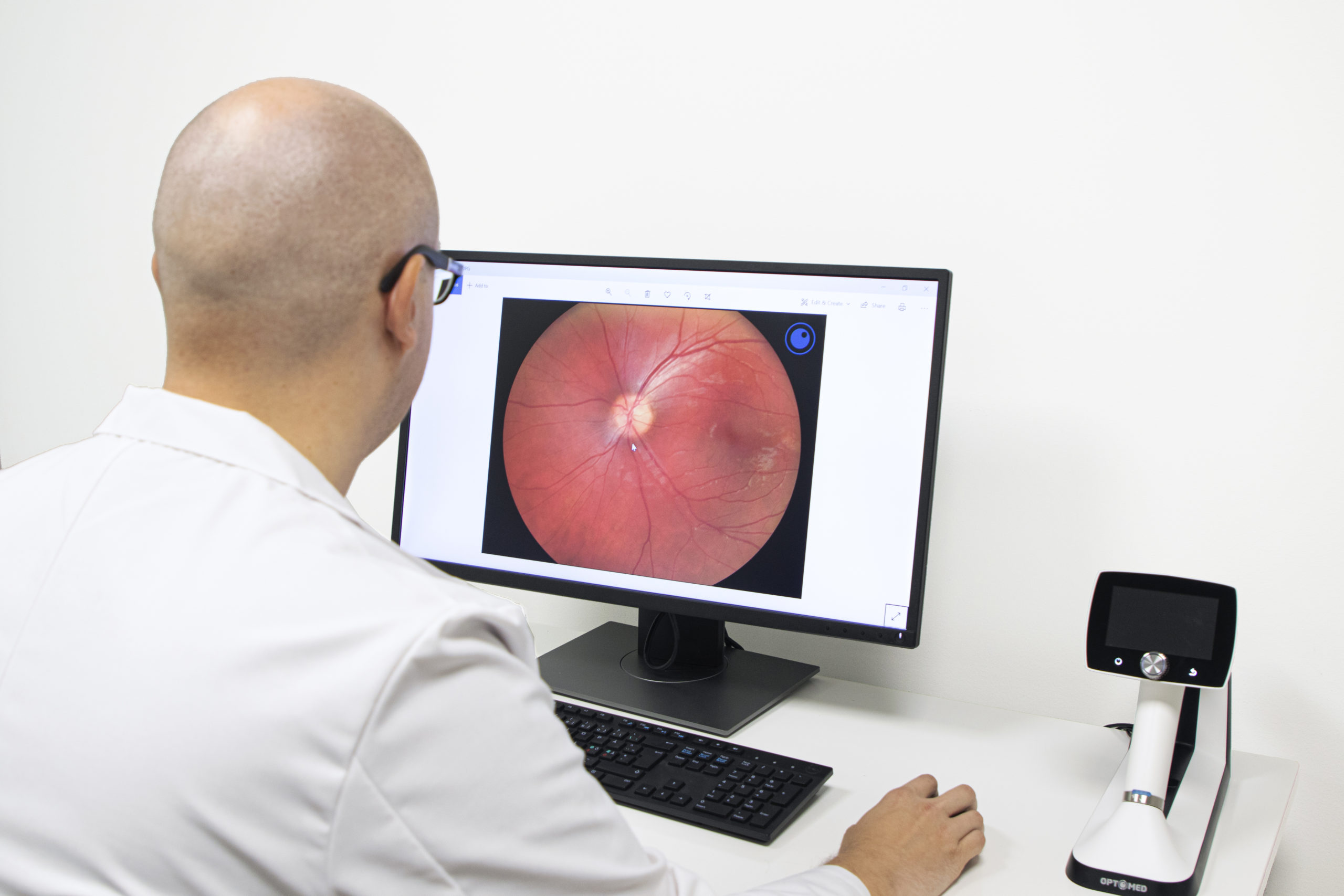 Dokumentointi
Silmänpohjakuvan voi tallentaa sähköiseen potilastietojärjestelmään
Mahdollistaa silmälääkärin konsultoinnin kuvan avulla
Mahdollistaa hoidon seurannan kuvia vertailemalla
Kuvan tarkempi tarkastelu suuremmalta näytöltä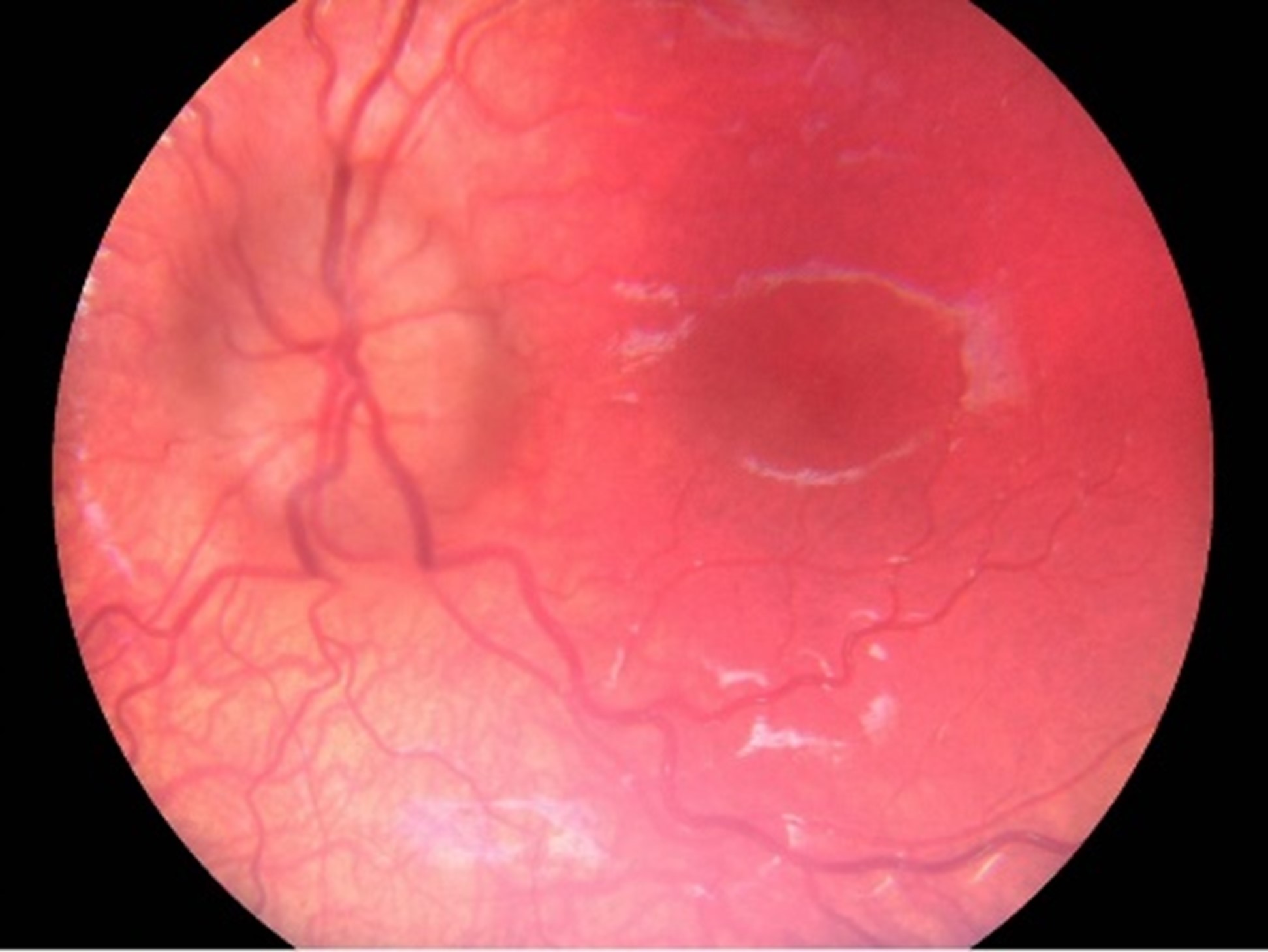 Silmänpohjan kuvausta voi käyttää apuna seuraavissa tapauksissa4
kallonsisäisen paineen noususta johtuva papillaturvotus
verkkokalvon verisuonitukokset, jotka on yhdistetty aivoverenkierron häiriöihin
hypertensiivinen verkkokalvosairaus
näköhermotulehdukseen liittyvä näköhermoturvotus
Silmän etuosan valokuvaus
Aurora IQ -kameralla voi dokumentoida silmänpohjakuvien lisäksi myös silmän etuosan löydökset, kuten erilaiset silmävammat. Kamerallamme saa ammattitason kuvat silmän etuosasta ja kuvat voidaan tallentaa sähköisesti potilastietojärjestelmään.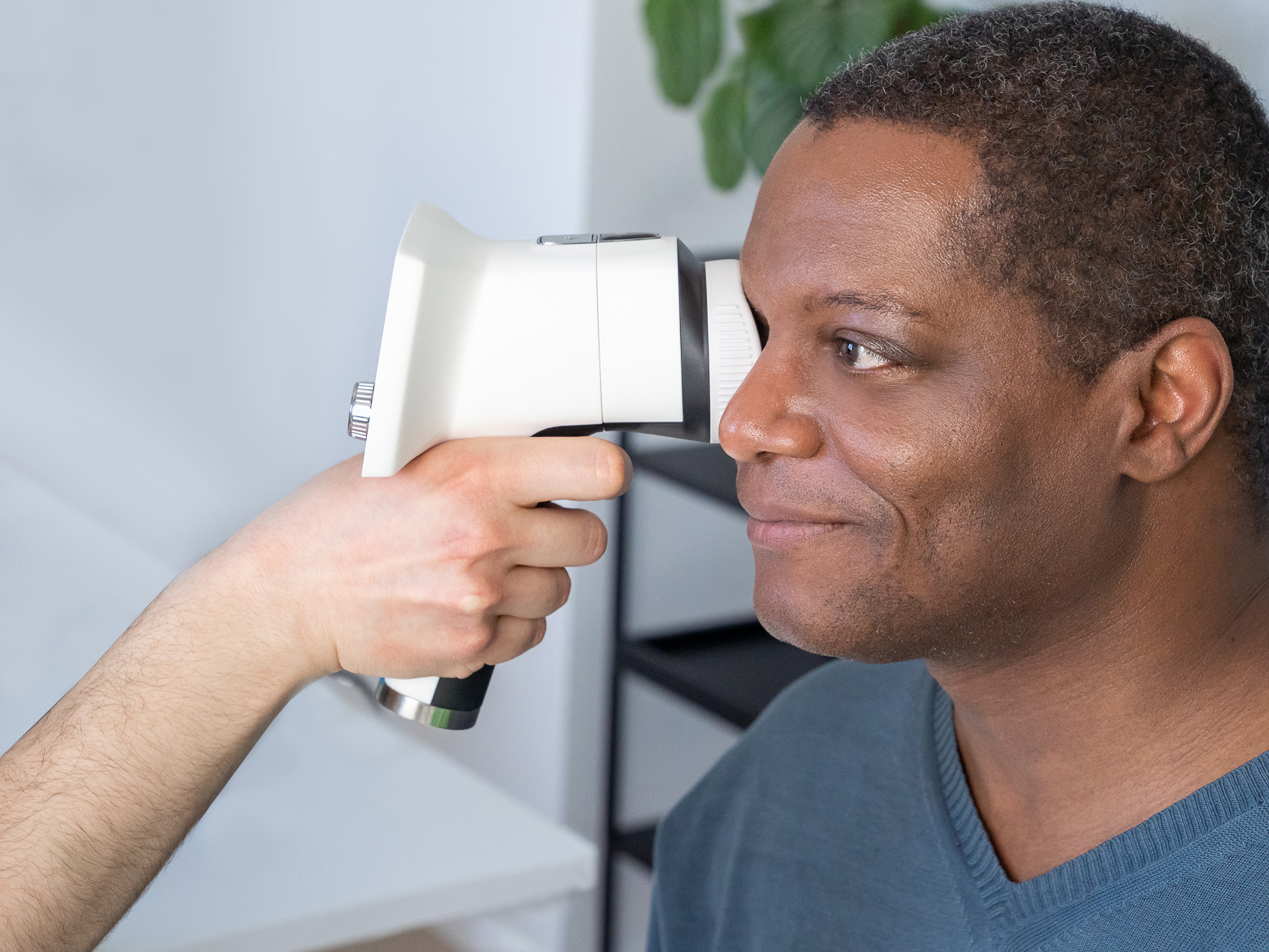 Lähteet: 1) Pérez MA, Bruce BB, Newman NJ, Biousse V. The use of retinal photography in nonophthalmic settings and its potential for neurology. Neurologist. 2012 Nov;18(6):350-5. 2) Alm M, Hautala N, Bloigu R, Huhtakangas J. Comparison of optic disc evaluation methods in neurology emergency patients. Acta Neurol Scand. 2019 Dec;140(6):449-451. 3) Dunn HP, Browning SD, Thomson D, Yates WB, McCluskey P, Keay L, White AJ, Fraser CL. Impact on patient management of non-mydriatic fundus photography compared to direct ophthalmoscopy in a regional Australian emergency department. Emerg Med Australas. 2021 Aug 27. 4) Mackay DD, Bruce BB. Non-mydriatic fundus photography: a practical review for the neurologist. Pract Neurol. 2016;16(5):343-351.