HSSD implemented a robust IT system supplied by Finnish proprietary software solutions expert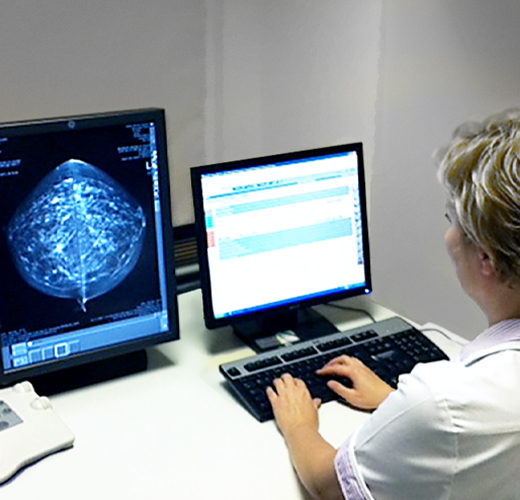 The Health and Social Services Department (HSSD) is responsible for providing health and social care in the island of Jersey which has a population of 92,500. One of the services provided is a Breast Screening Programme that has been running since 1990. The service screened about 4000 women a year reaching only 64% of the eligible women aged between 50 and 69 years of age. Part of the reason for relatively low coverage was the absence of any GP registration system for patients, or any other population register in the island to identify eligible women. The other problem was that until recently the administration of the programme was managed by manual processes and involved duplication of data entry and numerous cross checking activities across different departments.
"To address these challenges and increase the efficiency of the service provided, at the beginning of 2011 HSSD reviewed technology solutions that could help. In October, it implemented a robust IT system supplied by Finnish proprietary software solutions expert, Commit (Optomed Software)."
Clinicians and administrative staff are now able to concentrate on the quality aspects of the service knowing that previous time consuming tasks such as pre-fetching images, sending appointment and result letters and scheduling the next screening cycle are automatically dealt with. Dr Linda Diggle, head of healthcare programmes, HSSD, says: "The introduction of these technologies has helped to streamline the Breast Screening Service. The new system automatically joins up all aspects of the service from the appointment being sent out, the patient being x-rayed by the mammography team to the consultant radiologists reading the images and the results being sent to women. It ensures that all the processes are managed in a smooth, accurate and efficient way. If we can detect and treat breast cancer early, we not only give the patient peace of mind, but also avoid treatment costs which can increase if breast cancer has to be treated later on".
The breast screening project has achieved following demonstrable improvements since adoption of Commit; (Optomed Software) Screening
Increase of patricipation rate from 64% to 73% (and without increase in staffing)

UK South West Quality Assurance Auditors commended the Jersey Programme as 'high quality' with 'no gaps in service' in Sept 2012

No episodes of women not being recalled at the correct time interval

All targeted time based KPIs now being met
The Jersey bowel screening programme started to use Commit; (Optomed Software) Screening product in January 2013.
Back to references