I have the best team in the world here in Tampere and the support and love from my team have been amazing since the day I started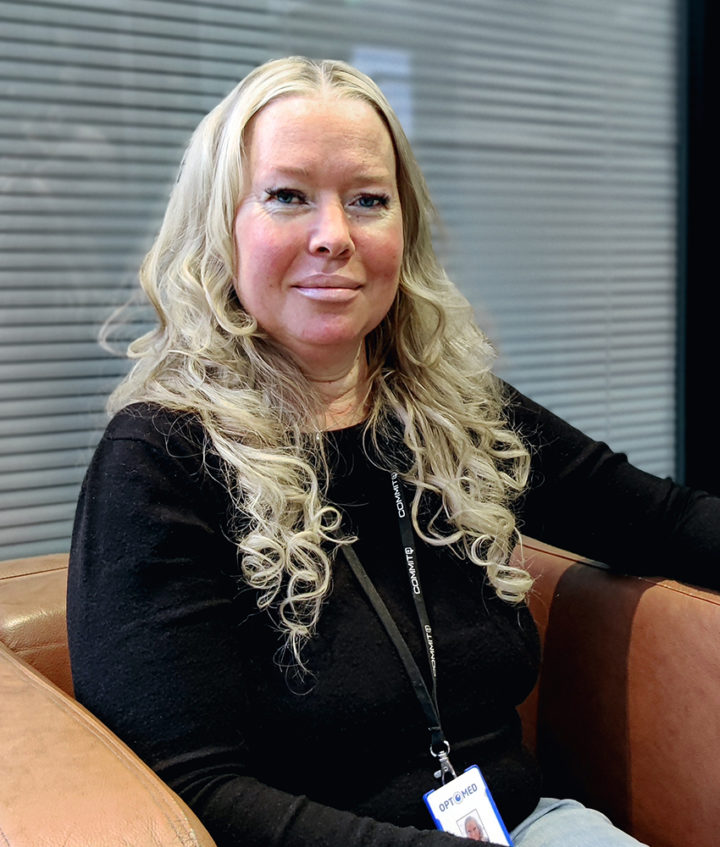 Tell us about your background and role at Optomed
My name is Heidi Sairanen and I live in Siuro with my husband, 3 kids, and 3 dogs. I am from Jyväskylä and worked for 15 years in the mining industry at Metso in global projects and before joining Optomed I worked for Istekki leading projects for the PSHP here in Pirkanmaa. I joined Optomed a year ago and I am located in Tampere, leading national and global projects as a Project Manager.
What do you like best at your job?
Every day is totally different, depending on the project and the customers I am working with. As a Project Manager, things are constantly changing and I am learning new things and skills all the time, which is great.  On top of that, I have the best team in the world here in Tampere and the support and love from my team have been amazing since the day I started. I have worked in quite a few teams, but my team felt at home since the beginning.
What's one thing most people don't know about you?
I was sent on a one-year work command when I was 23 to Montreal, Canada but little did I know that I ended up locating to Phoenix, Arizona in the USA and was relocated back to Finland, Tampere 8 years later. Before that, I had already lived in England, USA, and Netherlands so I consider myself a pretty global world traveler. Those years around the world made me who I am today and also made me appreciate what I have and always remember to live in a moment.
Back to Employee Stories
Interested in working at Optomed?
If you want to develop leading handheld fundus cameras and be part of Optomed's growing superteam then come and work with us!
Check out all open positions