Diabetic retinopathy is the leading cause of vision loss in working-age adults. Today there are approximately 425 million diabetics globally and the number is increasing rapidly. Diabetic retinopathy affects around one-third of all diabetics, but as the disease is asymptomatic in the early phases, all diabetics are in the need of regular eye screenings.
Over 80% of blinding eye diseases are preventable and treatable if discovered early. Therefore regular eye screening play an important role in preventing blinding eye diseases.
Our mission at Optomed is to provide innovative and affordable solutions that enable eye screening for everyone.
Our comprehensive diabetic retinopathy screening product portfolio includes everything that is needed in a screening program: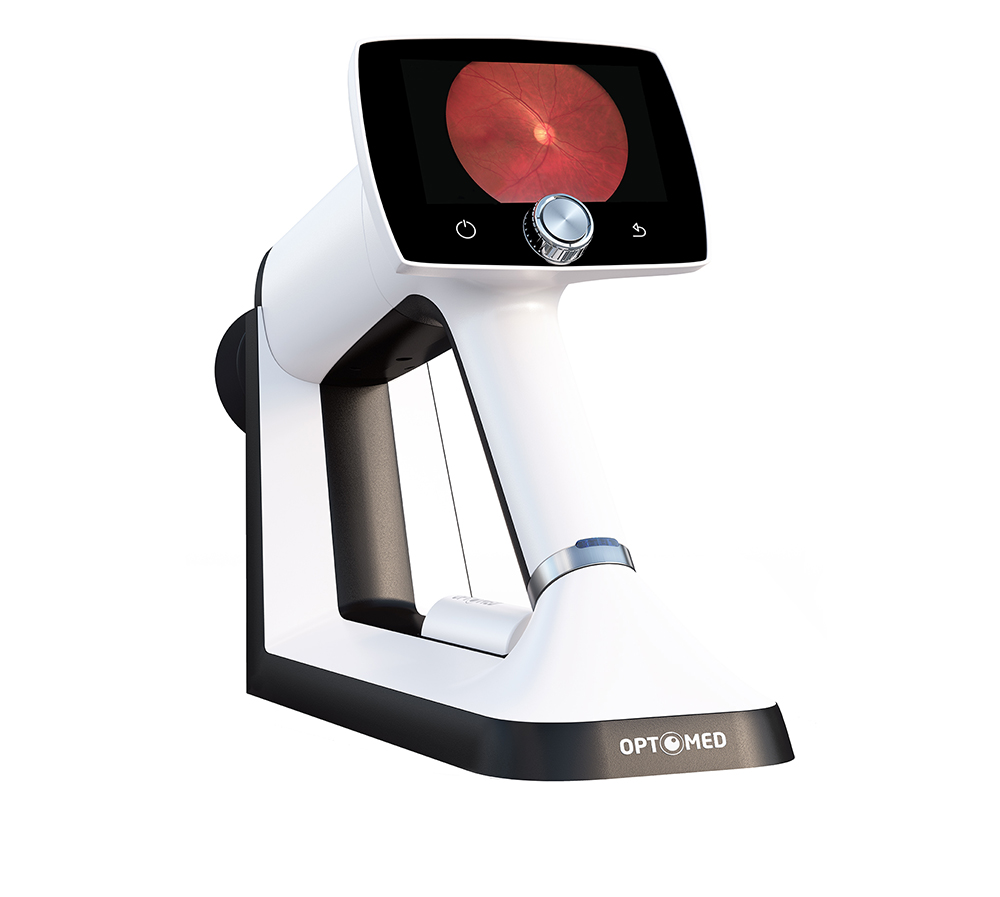 Optomed Aurora, Our high-quality and affordable handheld fundus cameras can be used for capturing retinal images in every location.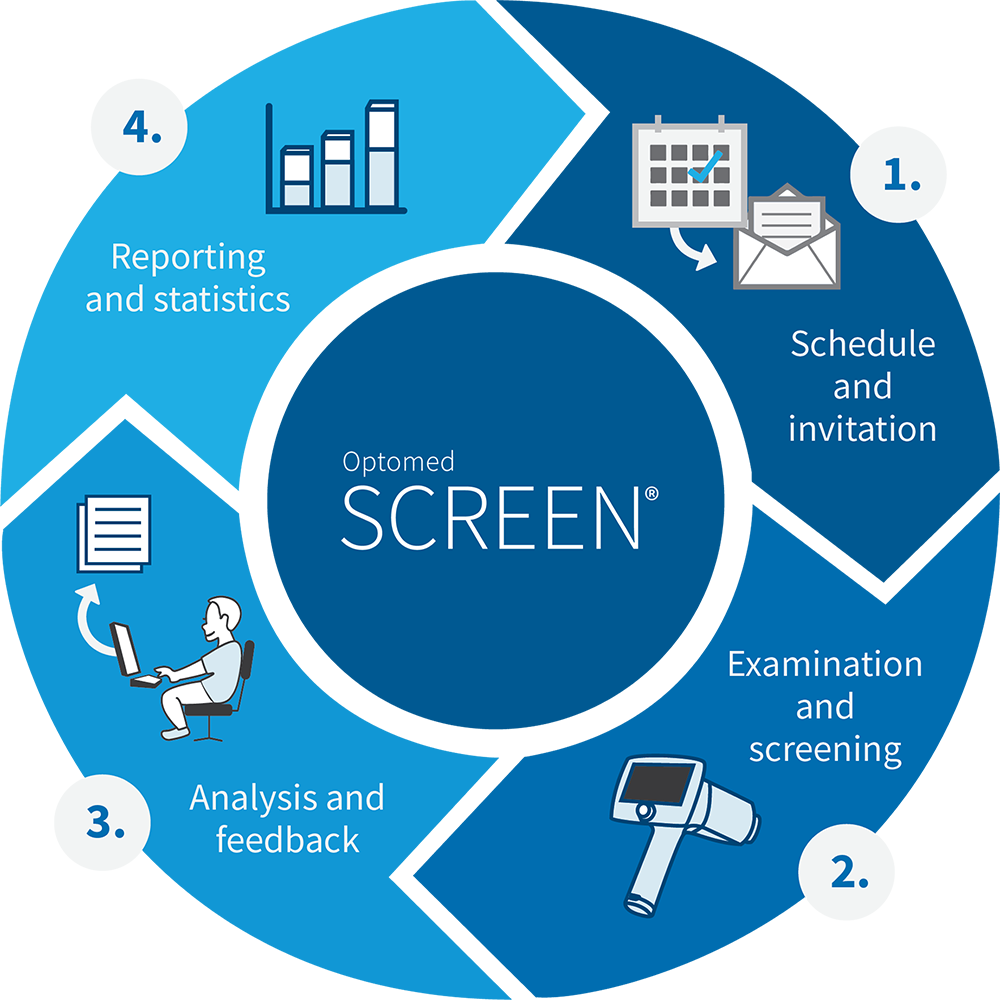 Optomed Screen, our screening process management software, which is used for   optimizing and successfully organising sreening protocols. The software saves costs by   automating several parts of the screening process such as: invitations, scheduling,   reporting, referrals and image transfer.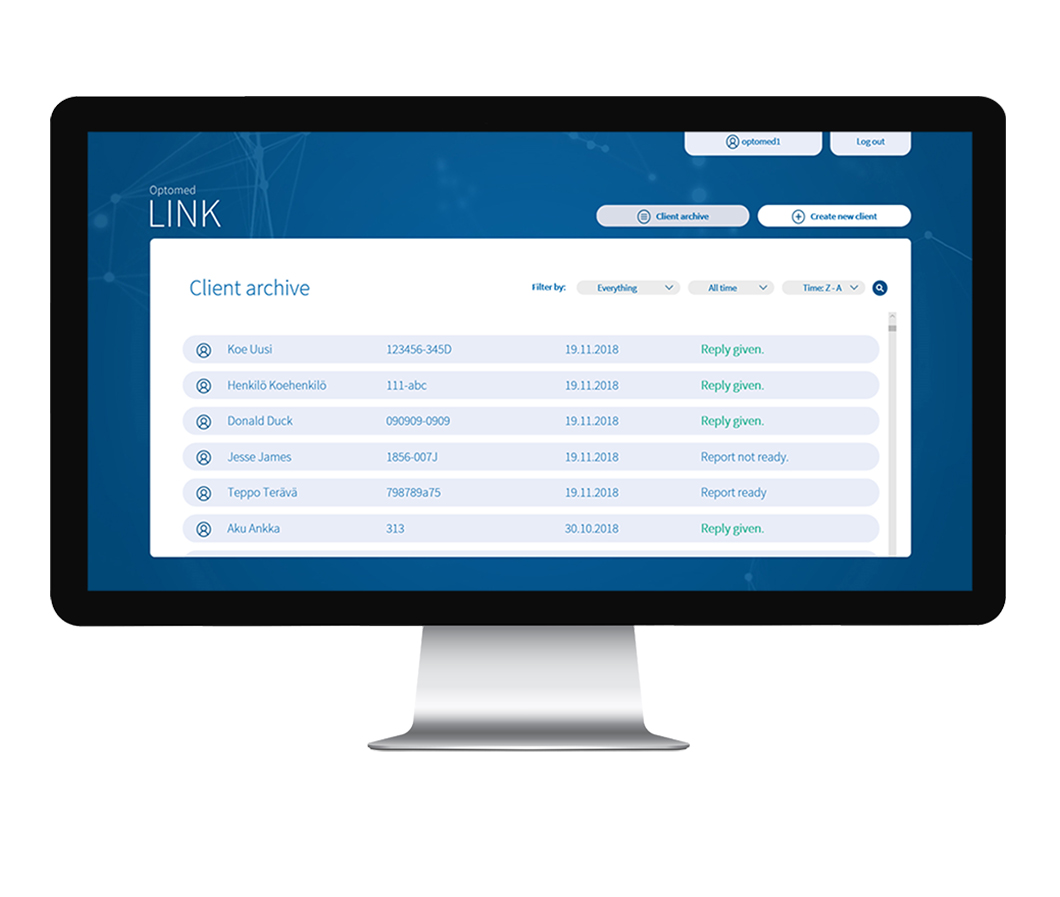 Optomed LINK, our telemedicine solution for remote ophthalmologist consultation.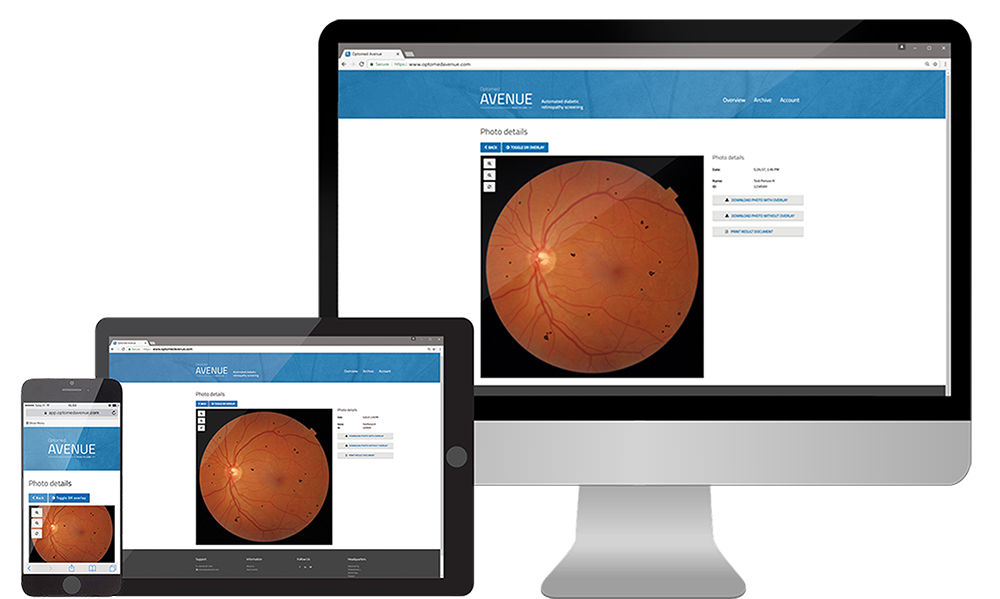 Optomed Avenue, our access to artificial intelligence for screening and analyzing various eye diseases such as diabetic retinopathy.