Optometry / Ophthalmology
Our affordable line of ISO 10940 standard fundus cameras can suit whatever needs you have
Optomed fundus cameras are designed to enable effective eye screenings for everyone with non-mydriatic handheld and tabletop fundus cameras.
The Optomed Aurora handheld cameras make your workflow efficient when your desktop cameras are in use, your patient has difficulty with mobility, or you have a pediatric retina case.
They can travel with you to your on-call cases, your home health or retirement home visits, or even to the patient in the exam room while they wait. And the performance and image quality of handhelds is comparable to that of more expensive table-top cameras1.( reference DOI: 10.3390/jcm11092352)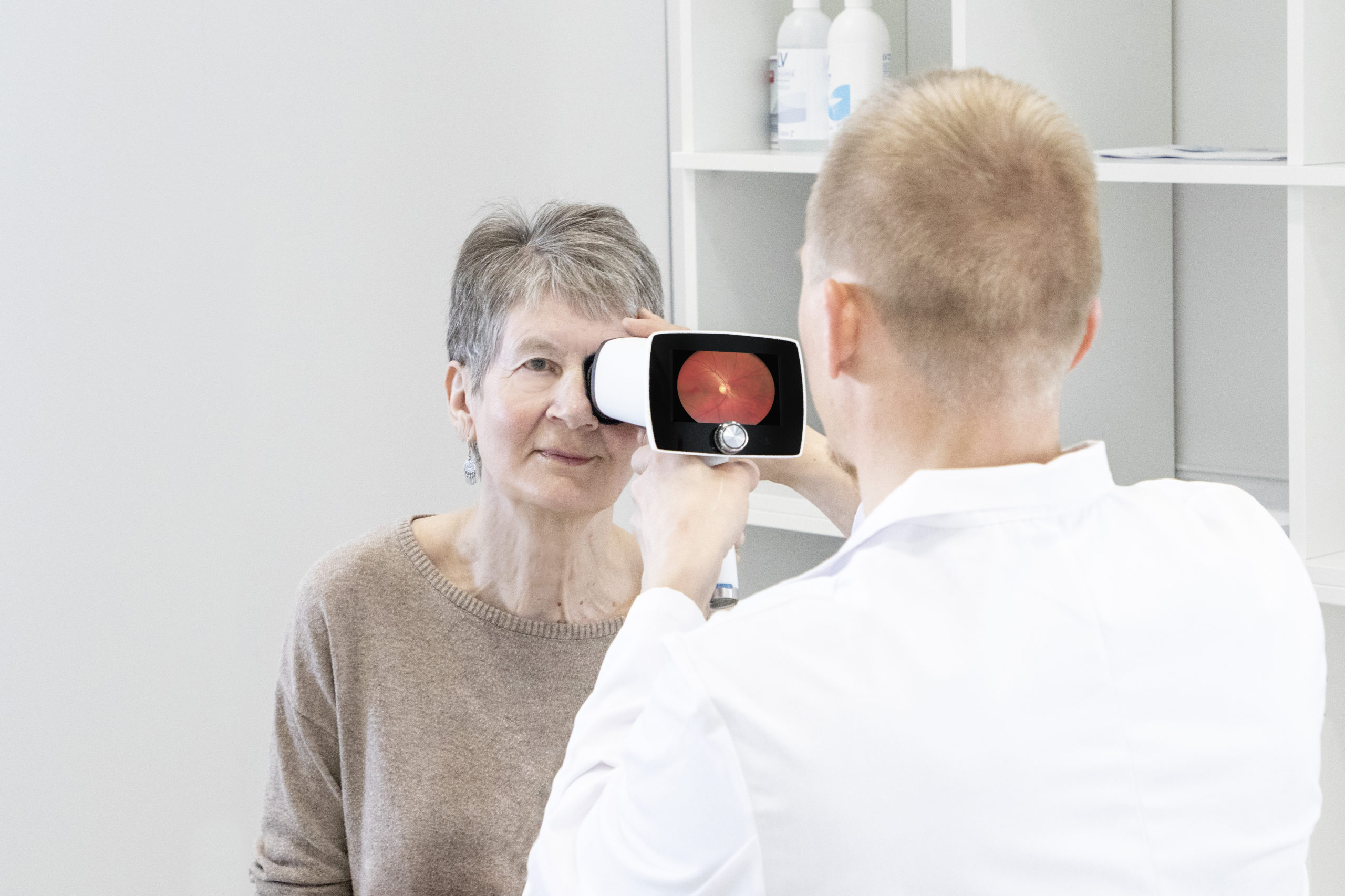 The Optomed Polaris and Optomed Halo desktop cameras can fit in your busy clinic when you need your staff to do most of the ophthalmic photography.
Their simple two click operation and 3D-tracking software allows even the most novice of staff to get successful pictures. And they're still versatile enough to capture both anterior and posterior images.
[1. https://doi.org/10.1111/aos.14850]