Sight is our most precious sense.
Our mission is to prevent blindness by improving access to eye screening globally
Learn more
Medical technology company Optomed is a leading manufacturer of handheld fundus cameras globally. By integrating our software solutions with our cameras, we enable eye screening for everyone – wherever they are.
Diabetic retinopathy
The number of people with diabetes has been growing rapidly around the world. One-third of them suffer from diabetic retinopathy, the most common cause of vision loss in working-age adults.
Diabetic retinopathy is treatable, if detected early. Due to the limited number of eye screening services, however, the majority of diabetics don't have access to regular screenings.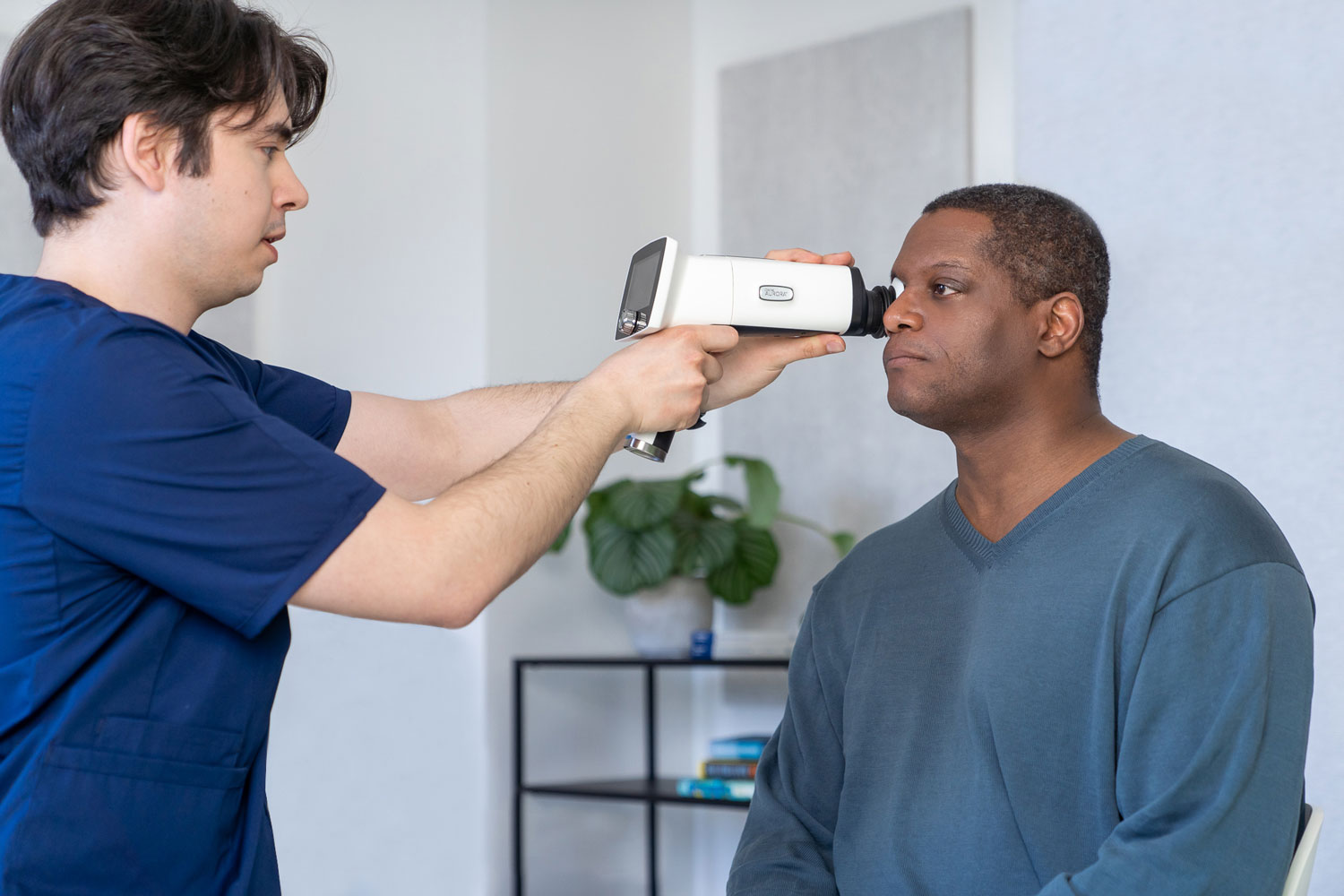 50%+

of diabetics skip
annual eye exams

95%

of diabetics can reduce their risk of blindness
with early detection and treatment

37.3

million Americans
have diabetes
Our solution
Effective eye screening prevents diabetes-related blindness and reduces overall health care costs.
We develop innovative and affordable solutions to enable eye screening for all patients worldwide.