A fully automatic all-in-one non-mydriatic tabletop fundus camera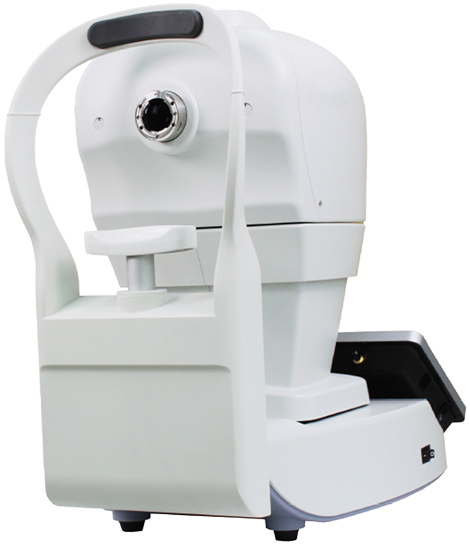 All-in-one desktop camera with your busy clinic in mind
| | | | |
| --- | --- | --- | --- |
| Auto-capture | 3D tracking | Touch screen | Montage |
The Optomed Polaris can take high quality 45° retina or corneal images with a simple click. With 10 internal fixation targets and montage functionality, get the pictures you need and get on your way. The camera's 12MP image sensor provides crisp images that can be clearly visualized from the integrated 10.1″ display. The Polaris can then send images to your EMR, PACS, or reading center of choice.
Fully automated action
The Optomed Polaris is a fully automatic non-mydriatic fundus camera that allows a high success rate with minimal training and requires less operating time than cameras without auto-capture technology. Its simple operation allows any clinician to capture high quality images instead of burdening a busy physician with another task.
Interested?
Sign-up today to learn more about Optomed Polaris.