The Smartscope PRO camera offers a portable and easy-to-use solution for documentation of various eye disorders.
Where to buy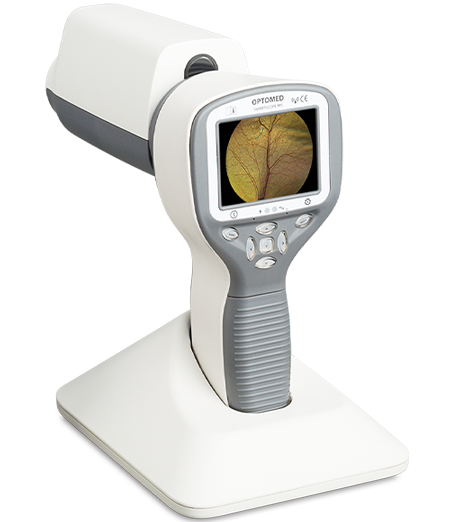 Can capture retinal images of sufficient quality, with or without dilation to safely and effectively screen for DR1.
Lightweight and
battery operated

Non-mydriatic
Retinal lens

Eye surface lens – Cooler
and Cobalt blue modes

USB and WLAN
connection to PC
Smartscope PRO handheld fundus camera is lightweight, affordable, and captures images of the posterior and anterior segment of the eye. The Smartscope PRO camera is non-mydriatic and can be outfitted with retinal, corneal, and optional fluorescein angiography (FA) modules. Optomed's handheld cameras are seen as superior to a direct ophthalmoscope in visualizing the retina and screening for disease2.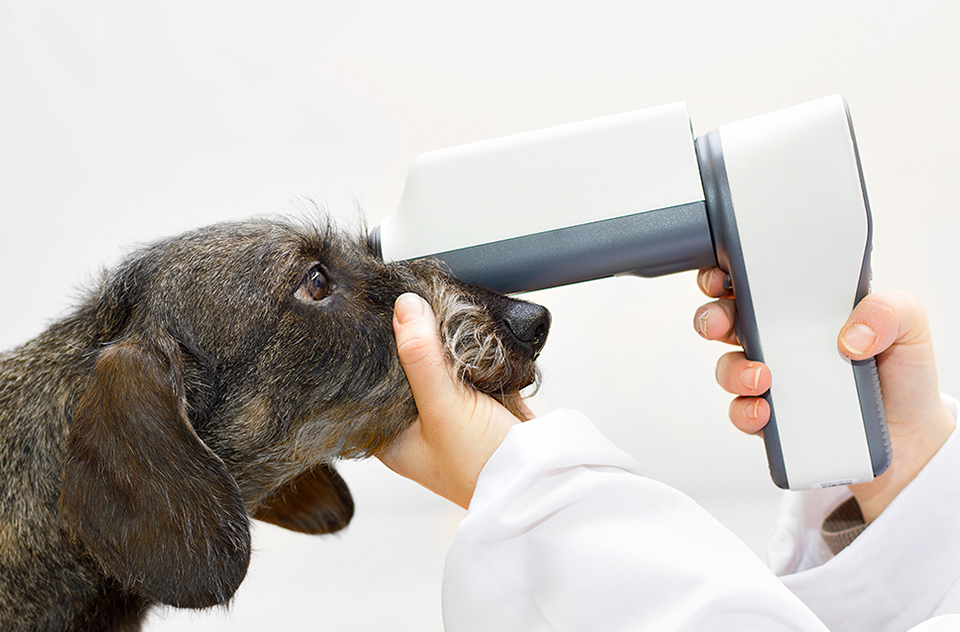 Comprehensive fundus examination for a variety of animals
Non-mydriatic handheld digital fundus camera featuring a 40° field of view. Perfect for veterinarians. Suitable for documentation of retinal and eye surface conditions of many different animal species including canines, felines, livestock, and zoo animals.
Learn more
Sign-up today to learn more about Smartscope PRO.
---
[1. https://doi.org/10.1177/1932296816658902]
[2. https://doi.org/10.1111/ane.13167]