Aurora Handheld Fundus Camera
Majority of vision loss could be avoided if everyone had access to regular eye screenings. Our handheld fundus camera is designed to enable effective eye screenings for everyone.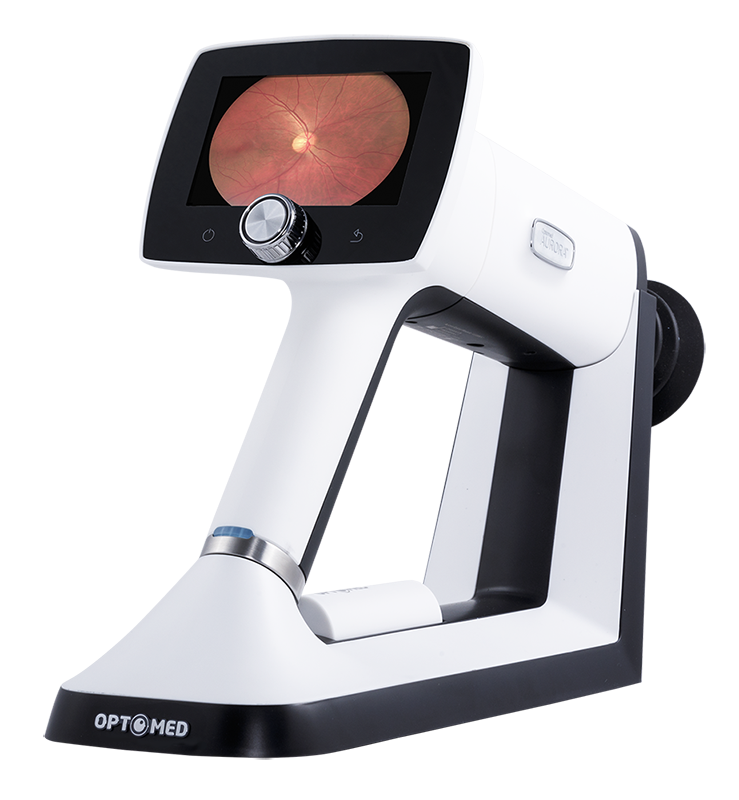 The Optomed Aurora is a handheld fundus camera which has been designed to meet your needs both in usability and image quality.
The camera is made for examination and documentation of the retina and anterior of the eye for various eye diseases and neurological disorders.
The Aurora camera is non-mydriatic, which means there is no need for pupil dilatation when imaging the fundus. It has a 50-degree field-of-view which is useful especially in diabetic retinopathy screening. It has the capability to capture digital images and video that can easily be sent to an ophthalmologist. The Aurora camera can be easily integrated into different hospital systems.
Optomed Aurora introduction