Neuro-Ophthalmology focused. Superior optic neuropathies imaging and documentation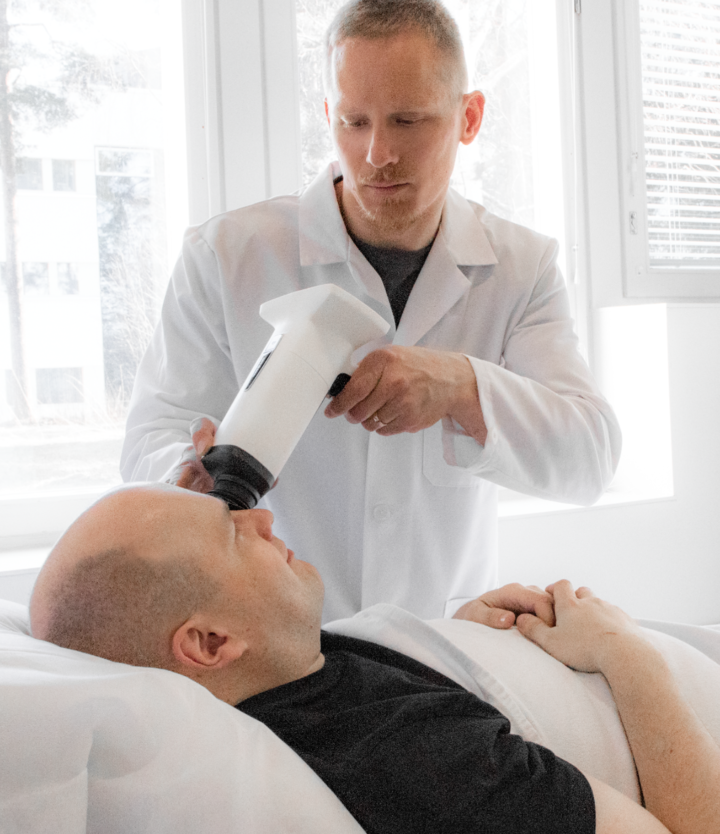 Optomed Aurora handheld fundus camera is made for examination and documentation of the retina for various eye diseases.
Our fundus cameras offer: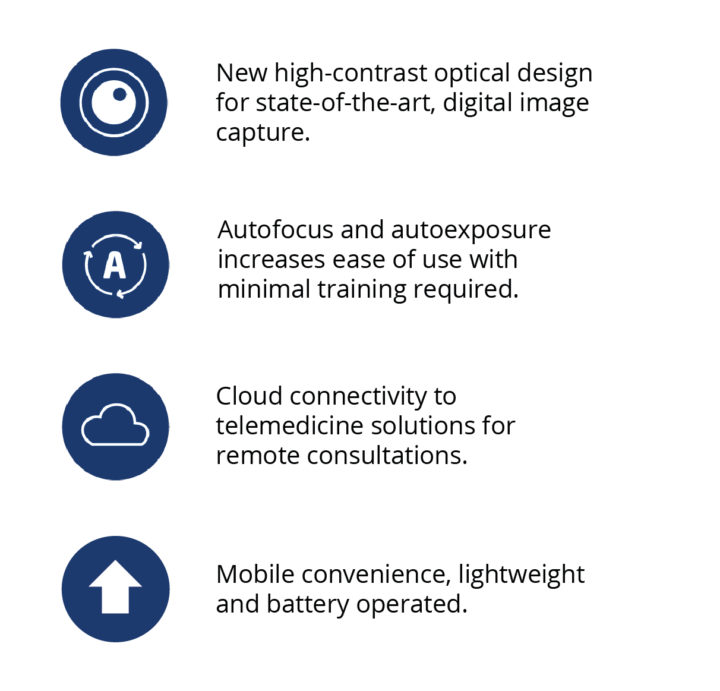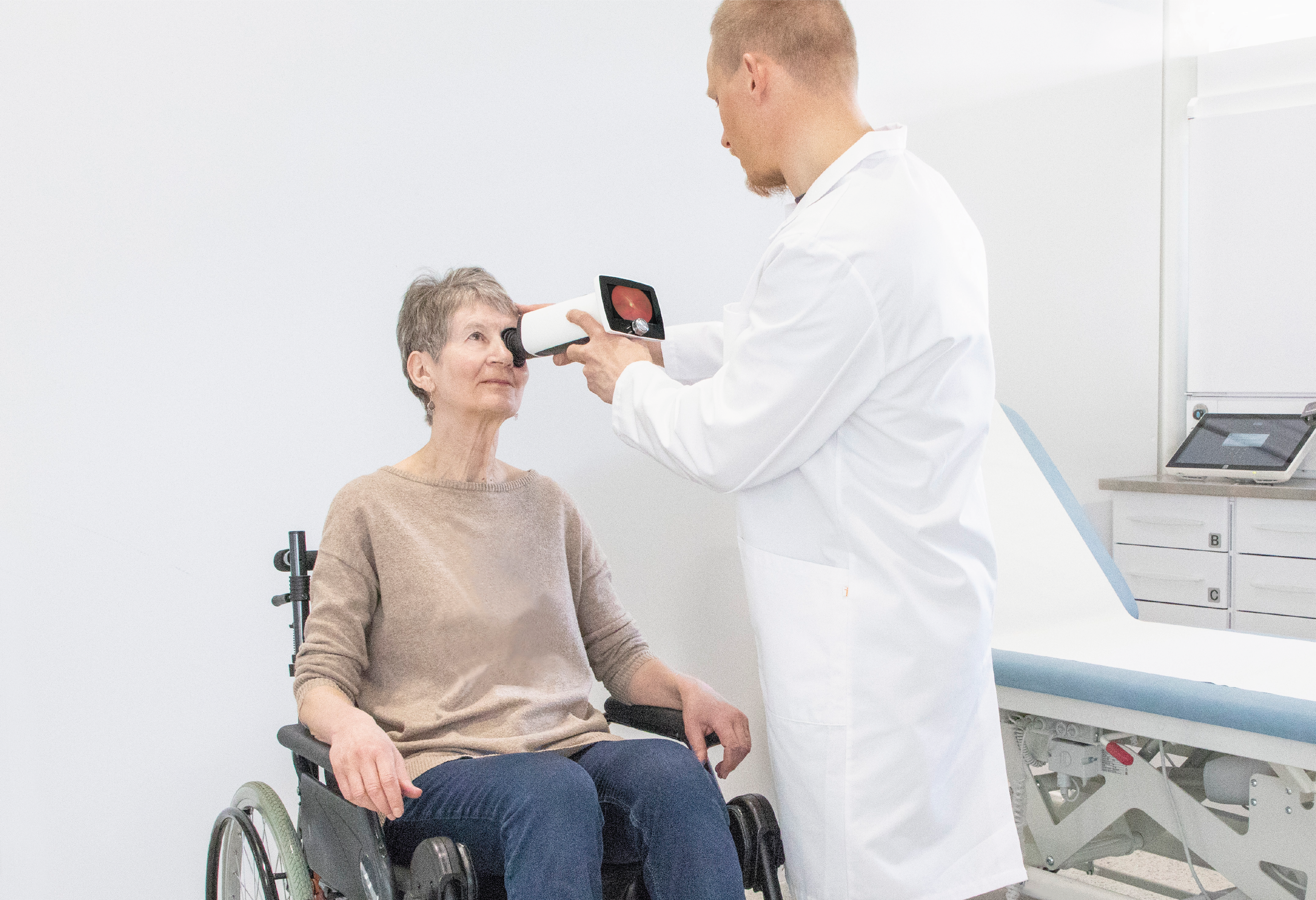 FDA Approvals & Avenue Sync Integration
The Aurora fundus camera is FDA approved, HIPAA compliant, and secure. Avenue SYNC's technology, also FDA approved, seamlessly connects your imaging to patient files via DICOM protocol.
The Aurora can expedite more reliable visualization, diagnoses, and treatments for such conditions as:
Papilledema and optic neuritis
NAION (Non-arteritic anterior ischemic optic
neuropathy)
Optic disc drusen or pseudopapilledema
Microvascular disorders and other associated risks such as cerebral microangiopathy, hypertension, diabetes, stroke, and cerebrovascular cognitive impairment. (These detailed findings may improve insurance reimbursement and coverage.)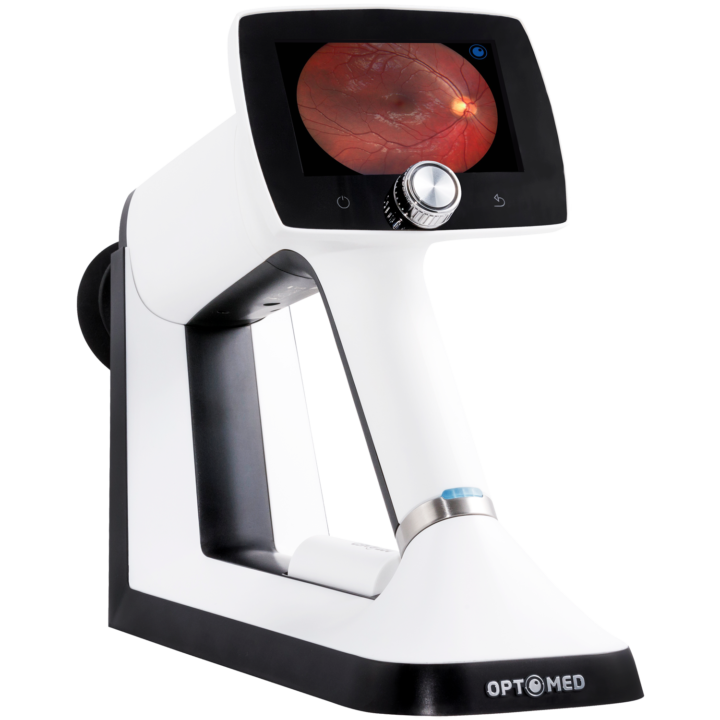 Four-step testing and process with the Aurora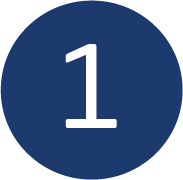 Engaging a Broader Medical Team
Other physicians and clinicians can easily train on and use the handheld device to quickly capture visual anomalies, impairments, and retinal risk issues with precision.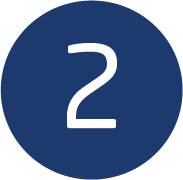 Mobile Patient Convenience
Accommodate more patients regardless of their capacity to be mobile, sit, bedside, or make any necessary adjustments to adapt to the testing equipment – for inpatient, practice, or remote exams.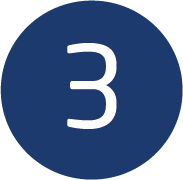 Image Capture
In addition to ease of use, the autofocus and autoexposure features in the camera deliver more substantive, hi-resolution optic nerve and peripheral imaging.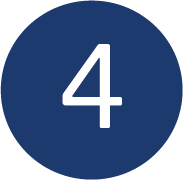 Data Management and Connectivity
The Aurora images can be securely exported and routed to your EMR/PACS platform to share with anyone on your care team and into patient records with a few clicks.