Screen remotely with Optomed handheld fundus camera
The need for mobile eye examinations and remote consultation is rapidly increasing. Our handheld fundus camera, Optomed Aurora IQ, allows for safe and accessible eye examinations.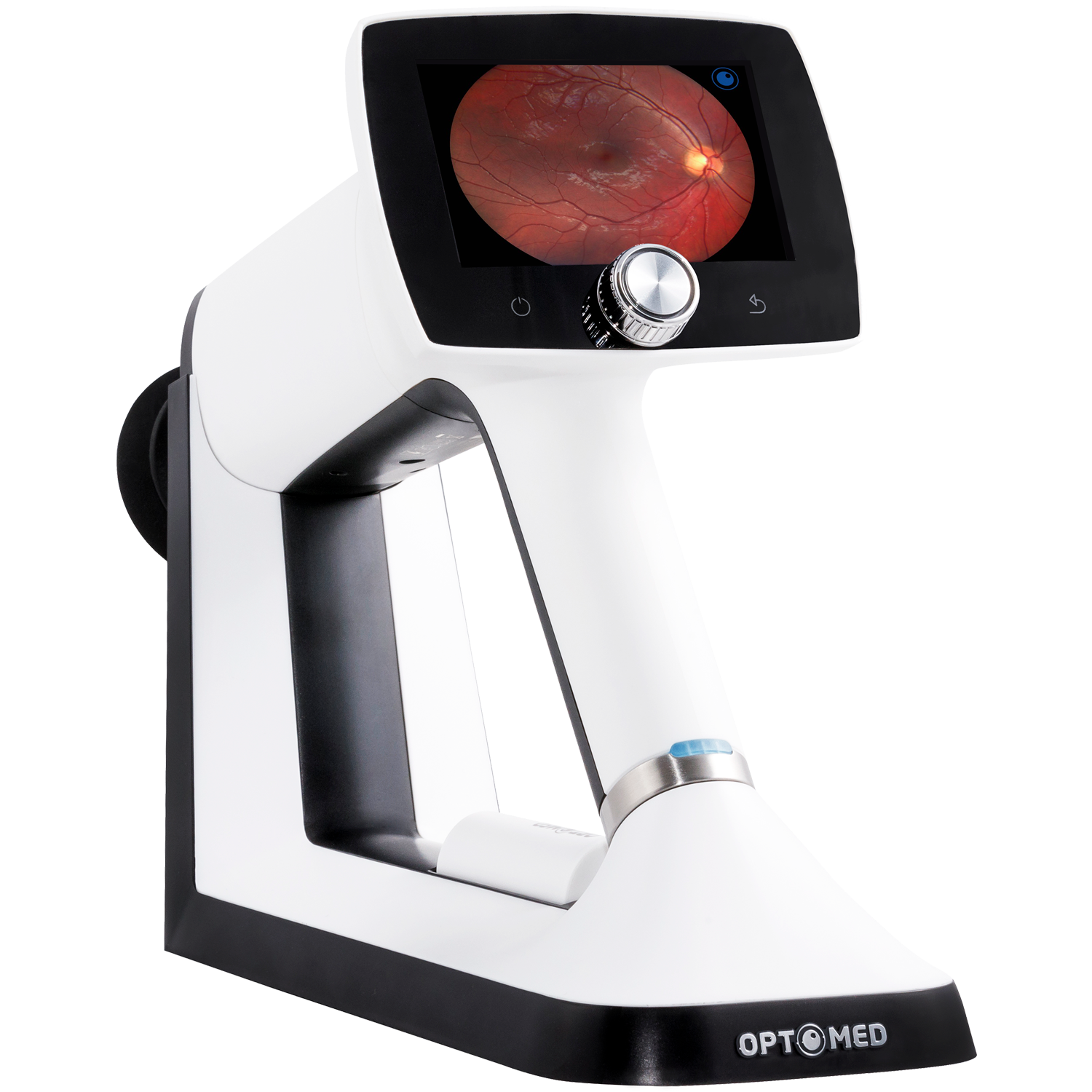 Optomed Aurora IQ handheld fundus camera is made for examination and documentation of the retina for various eye diseases. Our fundus cameras are.
Mobile – camera can be easily taken between rooms.
Images can be taken at any location, no need to visit the clinic.
Non-mydriatic, no need for pupil dilatation.
50-degrees field-of-view, which is useful especially in diabetic retinopathy screening.
Easy to use. State of the art user interface to capture consistent quality images with very minimal training.
Safe with disinfected eye-cup
Easy to transfer images from device to software platform. Can be integrated to telemedicine solutions for remote ophthalmologist consultation.