Optomed's software and artificial intelligence solutions make health care more efficient
Our software and integrated artificial intelligence are implemented for screening, automatic detection, and diagnosis of diabetic retinopathy and other diseases.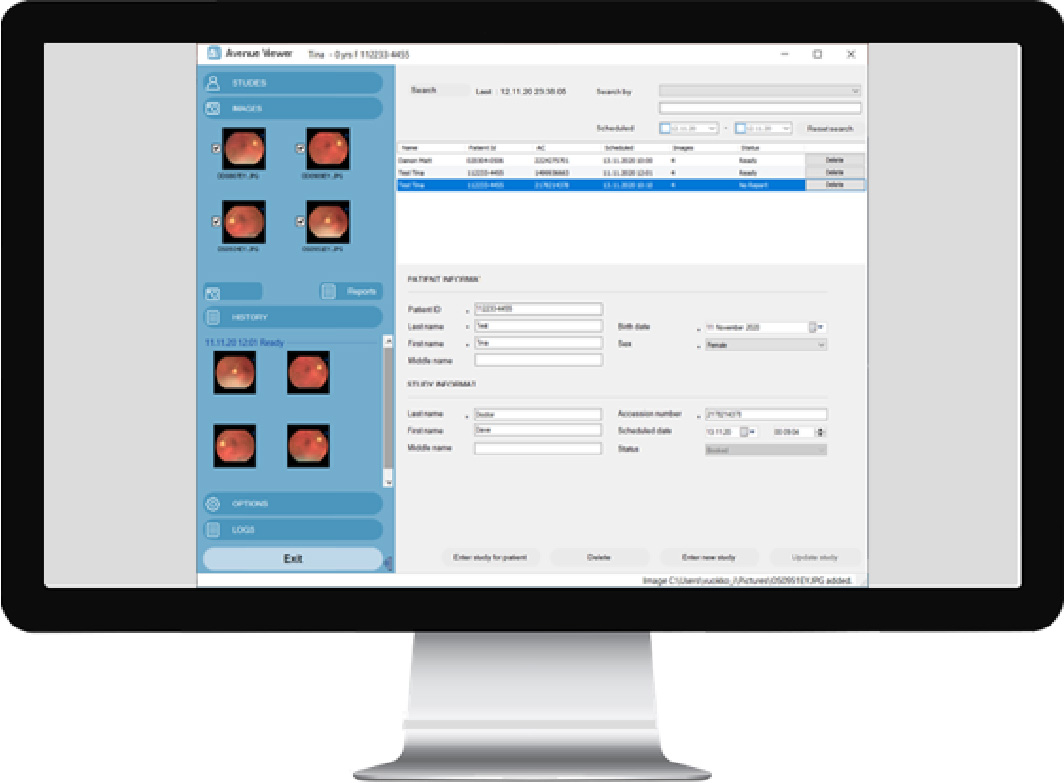 Optomed Avenue Viewer
Optomed Avenue Viewer is our gateway to artificial intelligence services. With the cloud-based system, we can integrate different AI algorithm providers' services with our cameras and screening software. The results are easy to interpret and the user interface and workflow are well defined and optimized for the user.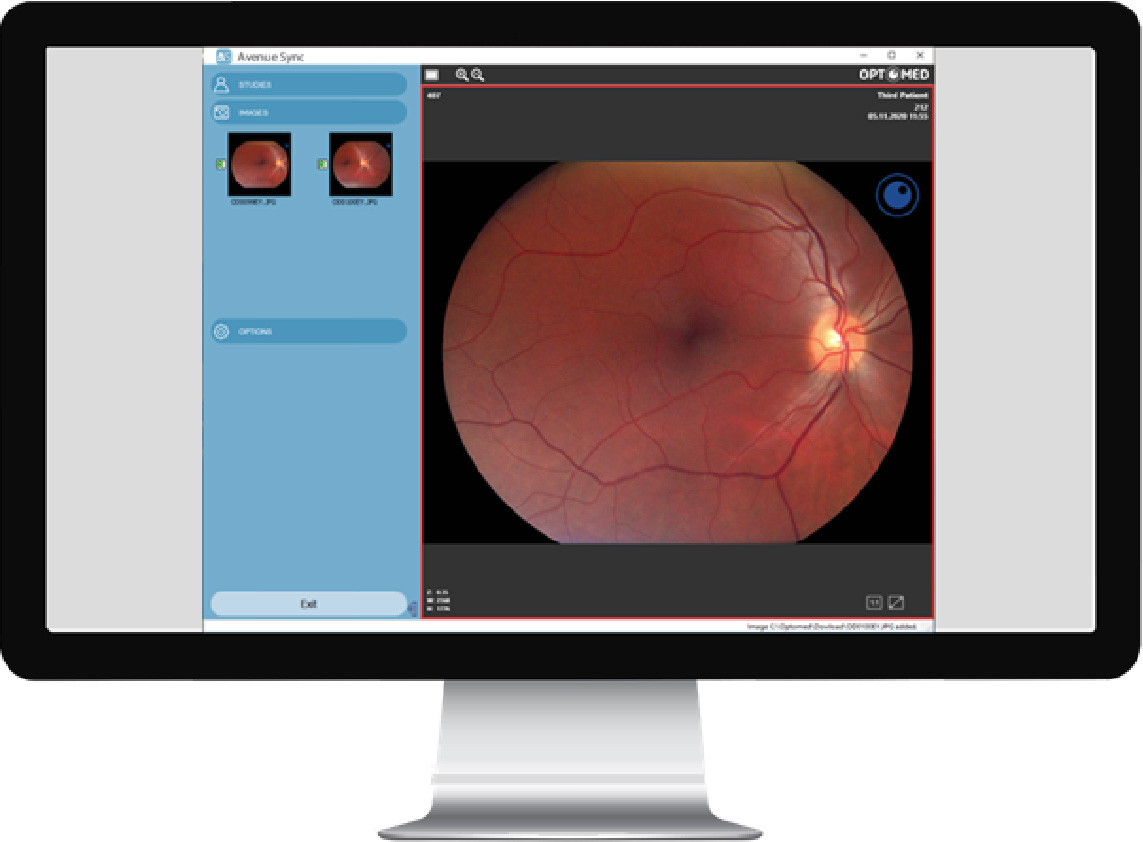 Optomed Avenue SYNC
Optomed Avenue SYNC is computer software that runs alongside a referring system and its DICOM service, providing a client application interface for the Optomed Aurora. Optomed SYNC can be used to add study information and fundus images that are further passed to a referring system.