Optomed's software and artificial intelligence solutions make health care more efficient
We develop and sell screening software and artificial intelligence services for screening, automatic detection, and diagnosis of diabetic retinopathy and other diseases. Our services also include software consulting and sales of third-party software components.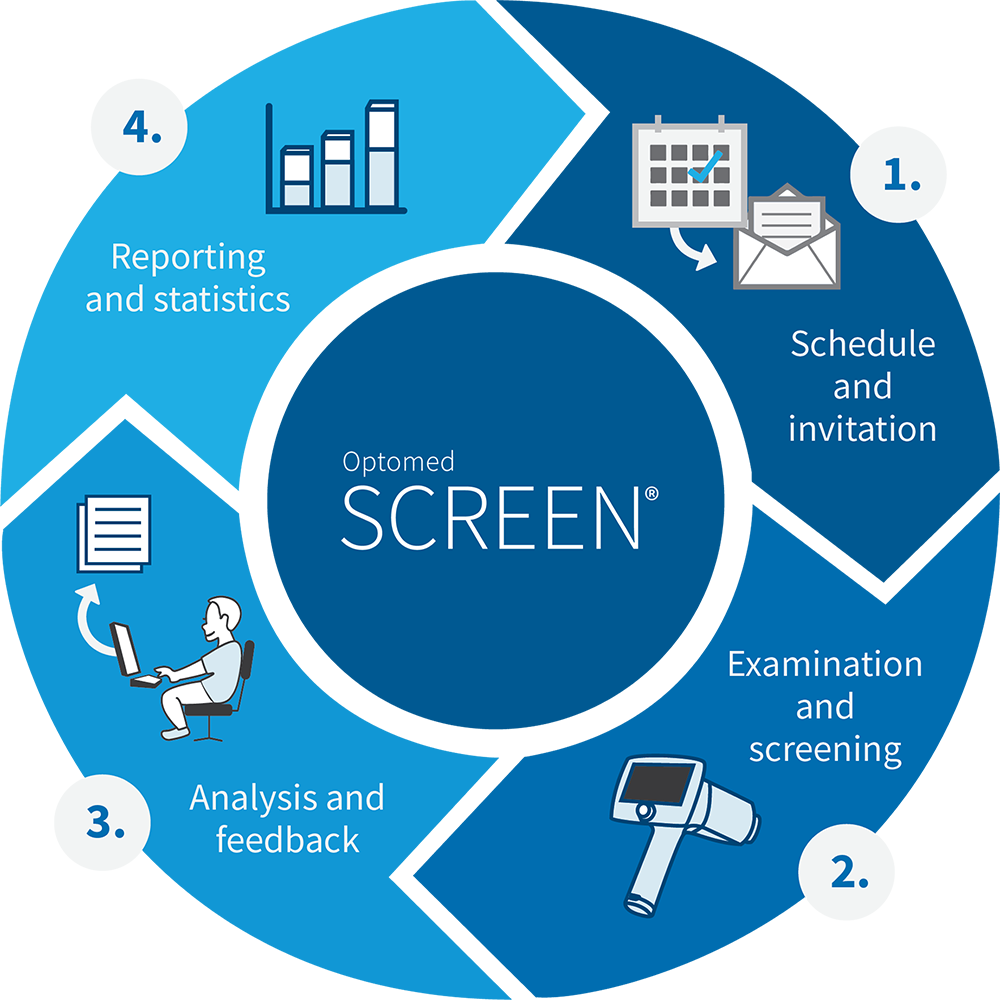 Optomed Screen
Optomed Screen is a workflow management software for public clinics or private companies responsible for diagnostics and follow-up in the diabetic retinopathy screening process. The solution automates information flow in all phases of the screening cycle. Functionality covers the complete process, ranging from participant enrollment, call/recall, making the examination, storing examination results, informing of results, managing additional examinations and creating statistics. The solution integrates seamlessly to existing Patient Information systems and existing hospital equipment.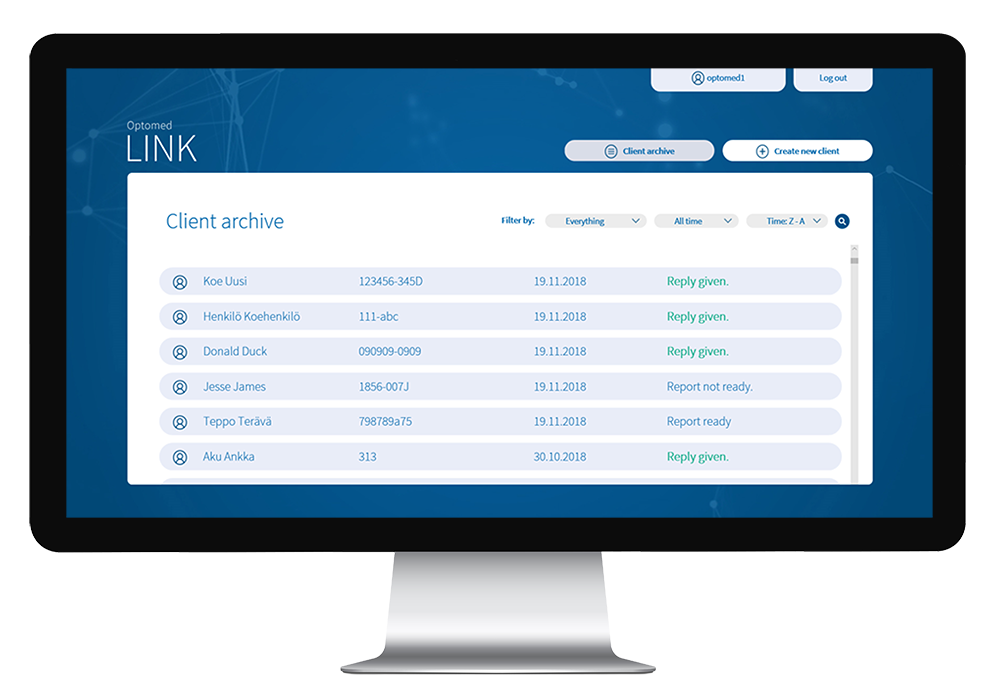 Optomed Link
Optomed Link is our telemedicine solution that gives patients faster access to medical consultation. Fundus imaging can be done by any health care professional, and the ophthalmologist can remotely analyze and grade the images.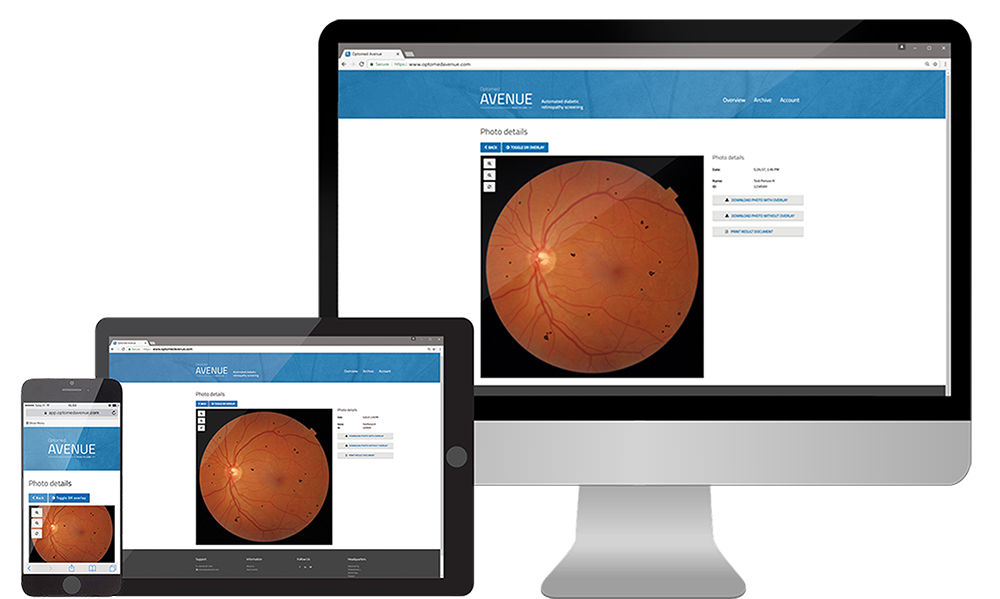 Optomed Avenue
Optomed Avenue is our gateway to artificial intelligence services. With the cloud-based system, we are able to integrate different AI algorithm providers' services with our cameras and screening software. The results are easy to interpret and the user interface and workflow are well defined and optimised for the user.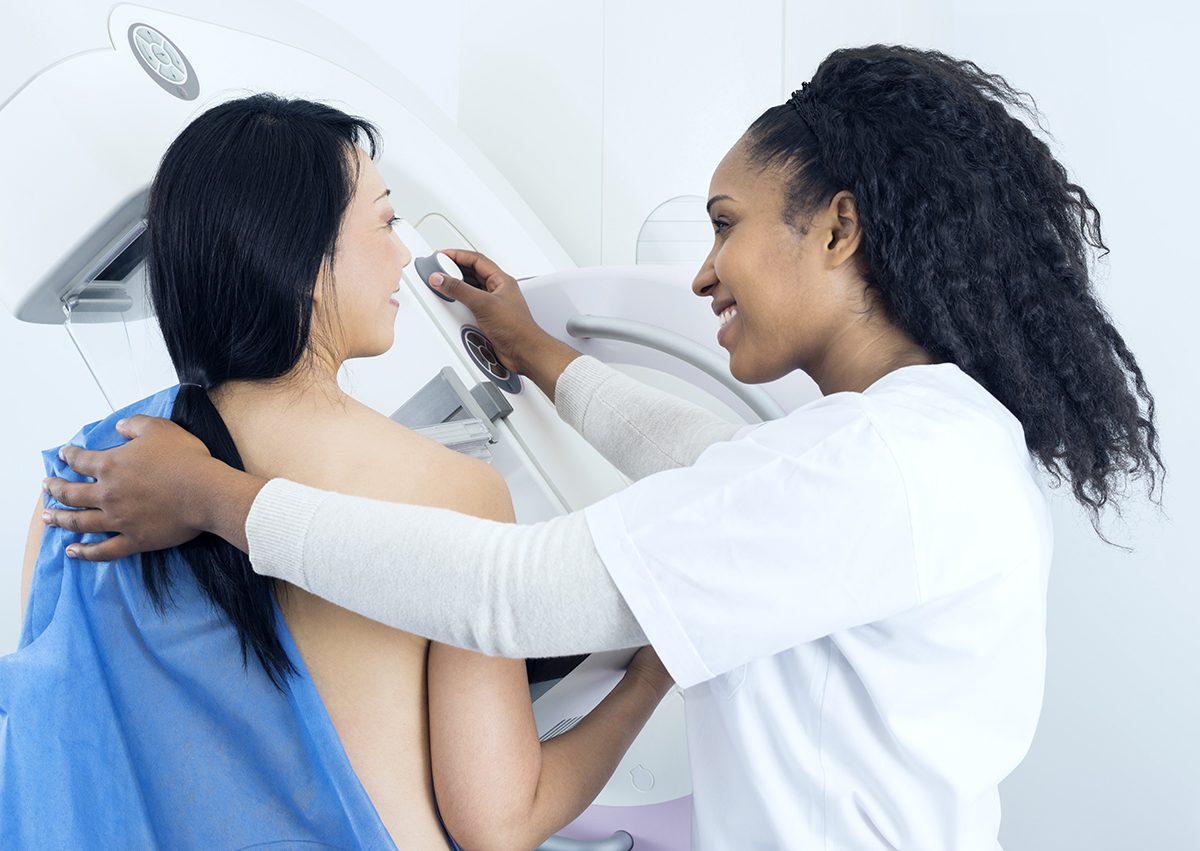 Cancer screening software
Optomed is a major provider of process management software for cancer screening in Northern Europe. We offer our customers efficient tools to optimize breast cancer, cervical cancer and bowel cancer screenings. The software has been in use in several public and private health care units in Northern Europe for several years with impressive results in screening process efficiency and cost reductions.
The screening software includes all the needed functionality to effectively run national or local screening projects. It saves time and costs for health care units and improves the care of patients. The software also standardises reporting and statistics according to international screening guidelines.
The screening software is modular, so it can be modified to fit the needs of different health care units. Optomed is an experienced high-security information system provider and the screening software is designed with a focus on data protection and other health care sector privacy and regulatory requirements.