CEO's greetings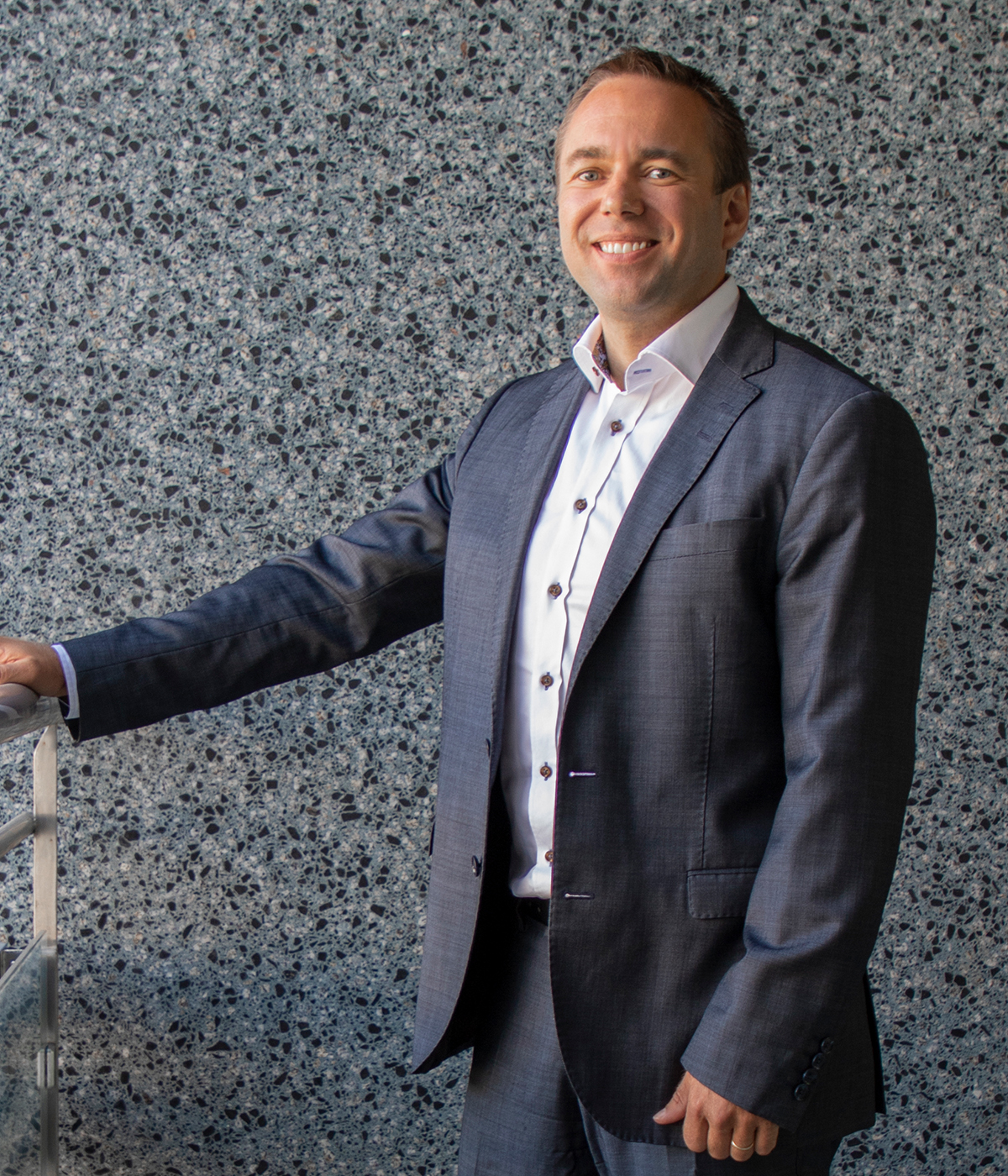 Exceptional year 2020
The year 2020 was a very exceptional year, which Optomed survived well considering the circumstances.
Our journey as a publicly listed company started with challenges, as the COVID-19 pandemic seized our fundus camera sales first in China and then expanding to all our main markets. All traditional sales and marketing activities, such as exhibitions and personal sales work to hospitals were cancelled from the second quarter onwards and continued throughout the year.
We reacted to these market challenges by starting significant cost saving activities in sales and marketing, in our Devices-segment and administration. In addition to these, we adapted our operations to the changed market situation by creating new alternative ways to promote, sell and deliver our products and support our customers by using Internet-based electronic tools and new sales channels. These measures proved to be effective. Both net sales and gross margins started to improve rapidly from the sharp drop in the second quarter, with EBITDA and cash flow remaining at our targets throughout the second half of the year.
The market started to recover in the third quarter of the year, first in China, followed by a gradual recovery in demand in other markets as well. During the last quarter, the number of cameras sold under Optomed's own brand was already at a higher level than in the corresponding period in 2019. Our business to our OEM customers declined significantly during 2020.
Our Software business unit proved to be particularly strong during the pandemic. The segment's net sales, gross margin and EBITDA remained at a good level throughout the pandemic, and growth accelerated especially in the last quarter of the year. The main drivers for the segment's growth and sustainability are the business model for existing customers based on continuous revenue, and the new deliveries of complete diabetic retinopathy screening solutions in the Middle East and Asia made during the last quarter.
The most significant events of the year were the establishment of our US subsidiary, the introduction of new product registrations in the Chinese market and the launch of the Aurora IQ camera using artificial intelligence. In addition, we started a clinical trial in the United States to obtain FDA approval for a new artificial intelligence solution for the identification of diabetic retinopathy.
These events, combined with the recovery of our key growth markets such as the United States and China, give us a promising starting point for 2021 and beyond. We are currently growing and relaunching numerous sales and marketing activities, that were postponed in 2020 due to pandemic.
Despite the challenging year, Optomed maintained its strong financial position and the ability to meet the demands of the recovering market. The implementation of our strategy progressed, and we reached numerous important milestones. Our camera sales channel structure changed from OEM-driven to being more focused on Optomed branded products via our direct sales teams and distribution network. In addition, our international solution sales, and new, alternative sales channels, such as online selling, have been successfully launched in many of our key markets.
We are now shifting our focus forward and implementing our long-term strategy. The awareness of handheld fundus cameras is increasing, and the demand will continue to grow faster than the market for traditional desktop cameras. The pandemic has further accelerated the demand for telemedicine solutions, and screening for diabetic retinopathy and other eye diseases is rapidly moving from eye clinics to rotating screening operators as well as to primary care. At the same time, the use of artificial intelligence (AI) is growing in several of our key markets. In addition to screening for diabetic retinopathy, new indications for handheld fundus cameras have emerged for example in emergency care, pediatric clinics, neurology, and primary care. We believe that these expansion areas will continue to increase the demand for our products for years and decades to come.
As travel restrictions are lifted, build-up demand begins to dissolve, and the market returns to a "new normal," we expect the demand for our products and solutions to reach another phase of rapid growth. In the long term, eye screening is expected to become more of a primary care function. Handheld fundus cameras combined with artificial intelligence solutions will, over time, replace traditional desktop-based fundus cameras in this work. Optomed has highly skilled professionals, a good position in the value chain and a clear technical and commercial competitive advantage in these solutions, and we believe that with these advantages, we will achieve a significant position in this growing market.
I would like to warmly thank our customers, staff, partners, and owners for your support during this exceptional year. Without your commitment, we would not have been able to complete all the milestones that are relevant to our strategy.
We are starting 2021 with confidence.
Seppo Kopsala
CEO